Company profile
Our company has vast experience in implementing IT systems and is competent in both consulting and IT technologies. We will ensure the successful completion of your IT project by performing all required works in a responsible manner:
Pre-project examination and transfer of business logic into the system.
Setting of project goals and forming a team.
Formalization of tasks in the technical specification.
System setup, integration with other systems.
System deployment, user training.
Operational testing and commissioning.
Support for system, modifications on request.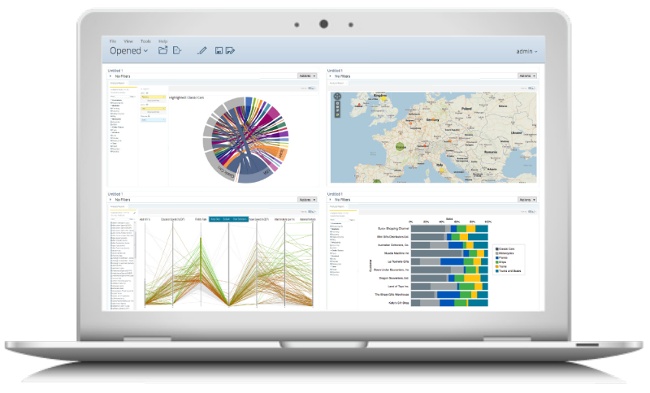 Solutions
Sanatel Consulting history
| | | |
| --- | --- | --- |
| | | |
| | | Since 2020 Sanatel Consulting is a member of the Association of IT Companies. |
| | | |
| | | In 2019 the company Sanatel Consulting is one of the best taxpayers. |
| | | |
| | | In 2019, Sanatel Consulting became a Speech Technology Center partner. |
| | | |
| | | In 2019, Sanatel Consulting confirm the Integrator Partner status from Bpm'online. |
| | | |
| | | In 2018, Sanatel Consulting became a Hitachi Vantara partner. |
| | | |
| | | In 2018, Sanatel Consulting confirm the Integrator Partner status from Bpm'online. |
| | | |
| | | In 2014, Sanatel Consulting confirm the Premier Partner status from Bpm'online. |
| | | |
| | | In 2014 the company Sanatel Consulting is one of the best taxpayers. |
| | | |
| | | In 2013, Sanatel Consulting received the Premier Partner status from Bpm'online. |
| | | |
| | | In 2010, Sanatel Consulting received the award "For New Market Development" from Bpm'online, as the most active partner in the CIS. |
| | | |
| | | In 2010, Sanatel Consulting confirm the Bpm'online Partner status. |
| | | |
| | | In 2008, Sanatel Consulting became a Bpm'online partner. |
| | | |
| | | In 2005, a license was obtained for Internet access services. |
| | | |
| | | In 2001, Sanatel began its telecommunications business. Received a license for telephone services. |