Description of the CRM project in the SANATEL call center

Company profile:
The SANATEL call center is an outsourcing contact center in Kazakhstan providing high quality services with a high confidence and reliability level. SANATEL is also the founder of the Kazakhstan Association of Call Centers, the recommendations of which are used by many large companies in the Kazakhstan when tender documents are prepared for call center services.
Project description:
The project was implemented by Sanatel Consulting. According to the project results, the SANATEL call center works completely in Terrasoft CRM:
maintaining a client base;
printed form of letters for clients;
tracking letters sent and scheduling presentations;
printed form of a commercial proposal;
printed form of an annex to the call center service contract.
A commercial proposal for call center services is printed out in Terrasoft CRM. The printed form of the commercial proposal changes automatically according to the package of services included by the sales manager in the commercial proposal and depends on many conditions at once: incoming / outgoing calls, if IVR / autoinformer is used, if free phone / long-distance communication is used, outgoing call efficiency chart, one-time or long-term project, and number of months in a one-time project.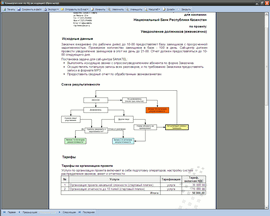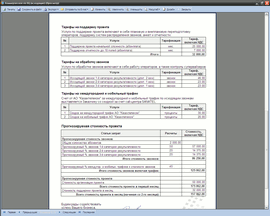 Printout of a standard annex to the contract based the approved commercial proposal is also provided. The package of services with prices in words is printed in the annex.